The fifth edition of Tremblant's 24h of cycling took place from July 18 to 20. Cyclists of all ages participated in this event that consisted of way more than just fundraising. The funds raised will go towards 3 beneficiaries (the CHU Sainte-Justine Foundation, Le Grand défi Pierre Lavoie foundation and the Fondation Tremblant), all of which have at heart Quebec's sick and underprivileged children.
It is with great pride that Nordia was present with 2 teams of 24 participants total, including John DiNardo, President of Nordia, who initiated the company's support of the event. Also present were Luc Fortier, Laval Site Director, Nadine Constantineau, Director, Facilities and Projects and Alexia Hamel, Business Performance Manager.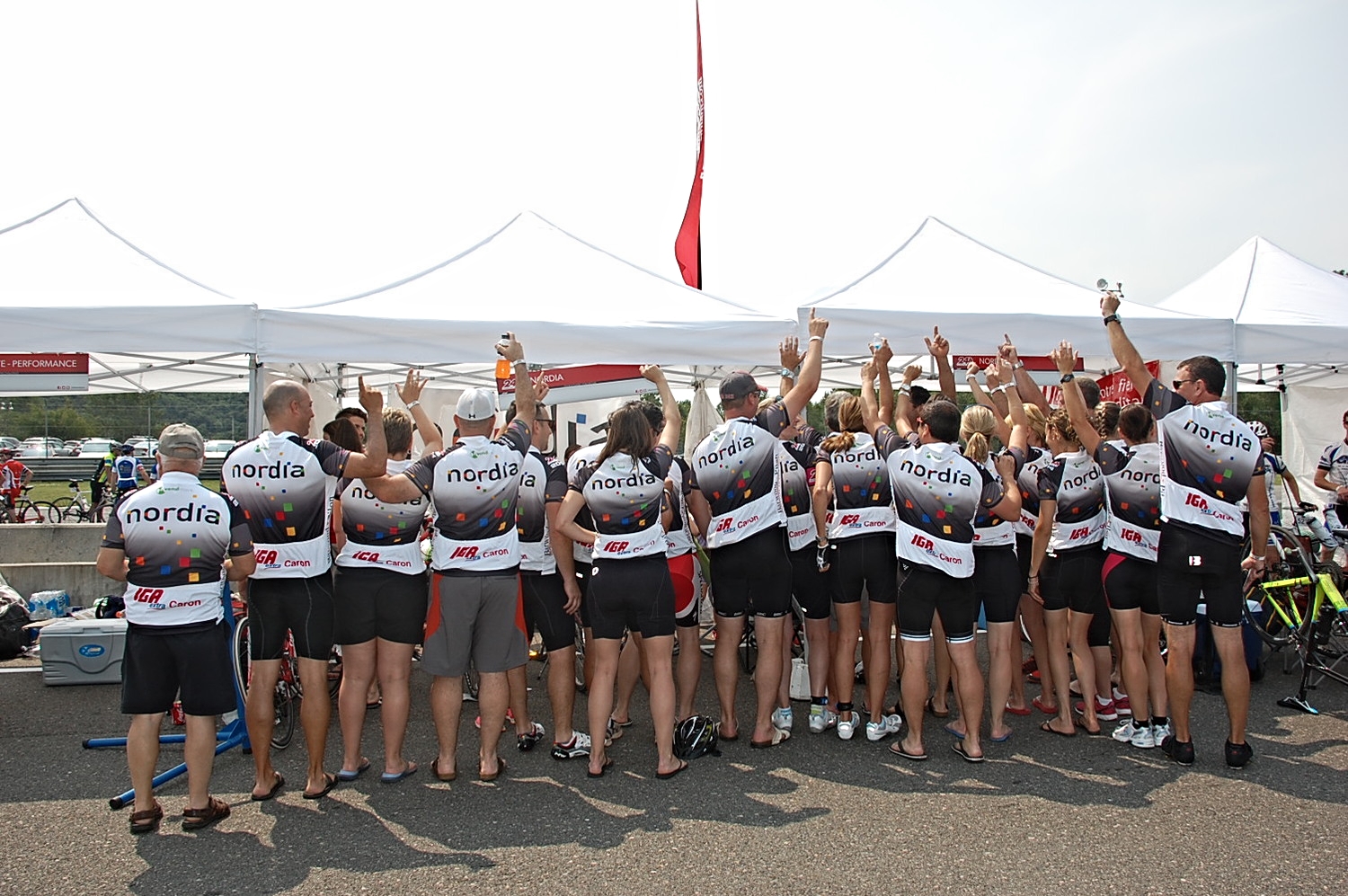 Besides having the coolest jersey at the event, Nordia raised a total of $8640 that will go towards the well-being of the children. In total: 47 273 km, close to 700 participants, 125 volunteers, 76 teams and a grand total of $426 875 raised.
Bonded by their experience, the team is already excited for next year!