On Sunday, May 7, the Nordia Kitchener and Nanaimo teams laced up once again this year and participated in the 2017 Walk so Kids can Talk in support of Kids Help Phone.

It was a beautiful day in Nanaimo as a record number of 25 volunteers walked through the beautiful Colliery Dam forest. They also managed to have some fun in the inflatable structures and enjoyed a good hot dog lunch!
Same story on the Kitchener side: a beautiful sunny day! Our 12 volunteers walked through the Doon Heritage Village and enjoyed the nice scenery for a good cause!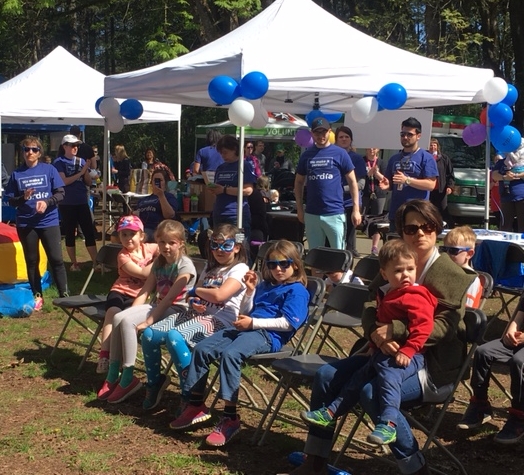 Congratulations and thank you to those who participated. A total of $2,521 was raised, and it's not over yet! We can all be very proud.
Nanaimo: $1,521
Kitchener: $1,000 (funds will be raised throughout the month of May)